I believe that sometimes we have to look at things differently.
There are many labels currently applied to children, their development and functionality. I find it helpful to observe and try to understand how each child functions and communicates.
Then I just call it "Their Way," respect it and use what I just learned.
I like to meet all people "where they are."
We are all different, some more than others.
I appreciate the differences in people in my life,
children included.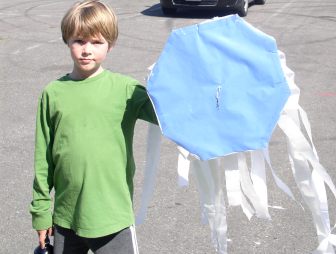 Thought of a new kite, then made it.